Accompanists
For your convenience, Cascades Classical is pleased to include Mr. Scott Michaelsen, Ms. Nathalie Fortin and Dr. April Lane on our staff. They are credentialed concert pianists and experienced accompanists. Please be advised that their services are not included in the registration fee. Contact them directly for information regarding their fees.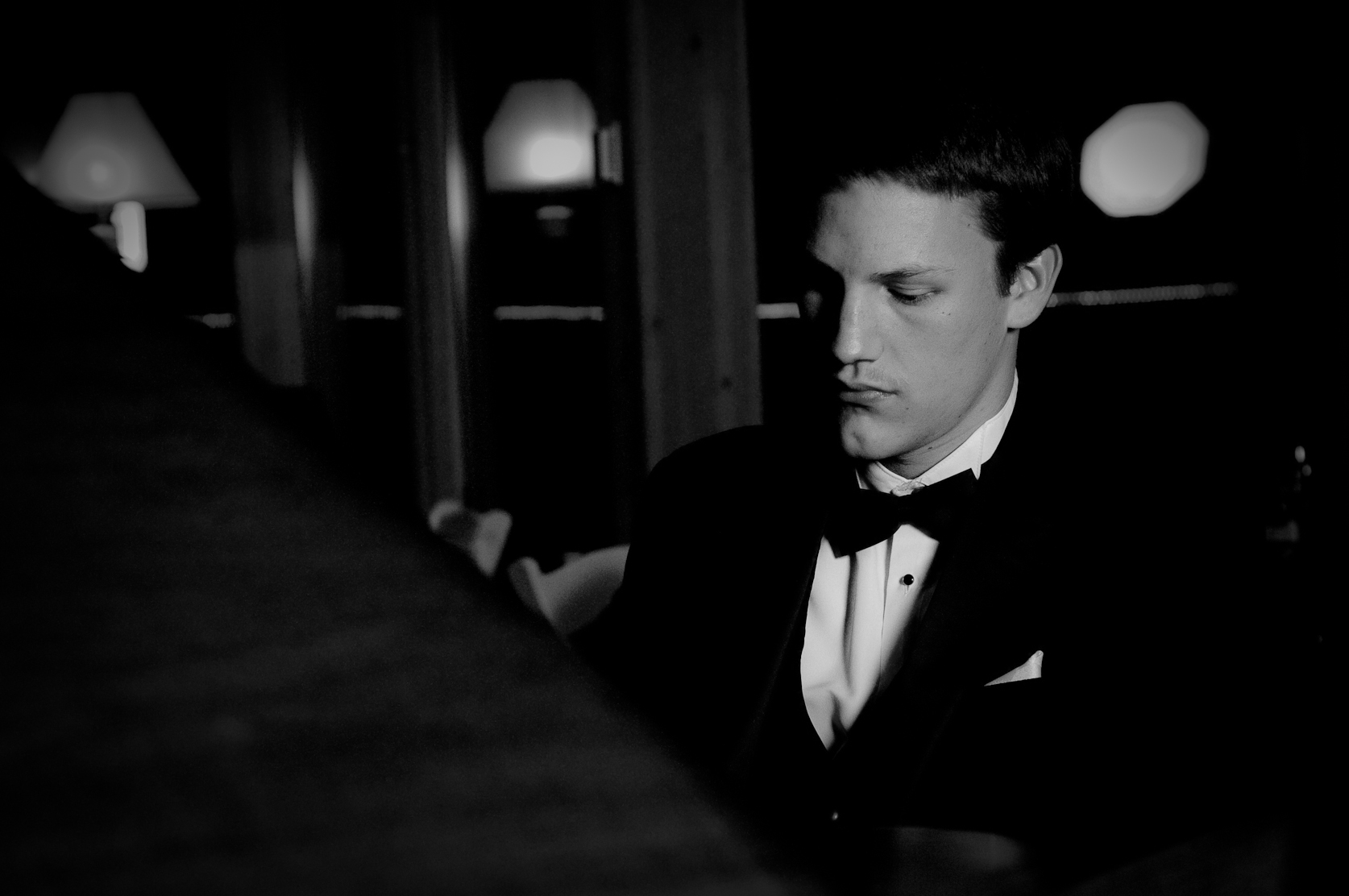 Scott Michaelsen holds a Bachelor's Degree in Music Composition and Music Technology from Seattle Pacific University. He has called Bend home for over twenty years and is now a freelance musician, accompanying and performing at various venues including the Tower Theatre, COCC, St. Charles Medical Center and local retirement communities. Primarily, he serves as musical director for companies such as Stage Right Productions and Thoroughly Modern Productions, producing musical hits such as Spamalot, Sweeney Todd, Beauty and the Beast, Peter Pan, and Shrek. Through Thoroughly Modern Productions, he enjoys teaching children the art of singing, performing and musicianship through musical theater. You will see him leading an orchestra for Disney's The Little Mermaid at the Tower Theatre in August with a mixed children and adult cast. He is proud to have been an accompanist for Cascades Classical since 2011, and witness many up and coming talents grow and aspire as musicians. He always hopes to inspire others to pursue and love music by sharing his experiences and passion throughout his childhood and adult years. Please call or email to set up rehearsal times and for rates specially discounted for this event.
Phone: 541-948-1516
Email: scm88keys@gmail.com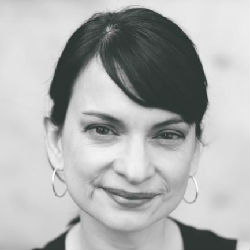 Nathalie Fortin was born in Montreal, Canada, where she studied piano at the Montreal Conservatory. She holds degrees from the Eastman School of Music and the University of Southern California in Los Angeles. She has collaborated with artists in Canada, Europe, and the United States, where she participated in various festivals and competitions. In the northwest, Nathalie has worked for Lane Community College, Eugene Opera, the Oregon Bach Festival, Eugene Symphony, the Oregon Mozart Players, Chamber Music Amici, the University of Oregon Community Institute, and Cascadia Concert Opera. She is currently a member of the Columbia Piano Trio and works as an accompanist at the University of Oregon School of Music.
Email: nfortin@earthlink.net
April Lane holds a Master of Music degree in Piano Performance and Accompanying from the University of Northern Colorado. She began doctoral studies at University of Texas, and will be receiving the DMA from University of Illinois. Before joining the faculty of North Valley Music School in 2003, she owned and operated Northern Colorado Studios of Suzuki Piano and Chamber Music (1988-2003) in Greeley, Colorado. In 1993, Ms. Lane helped to organize the Greeley chapter of the Suzuki Association of the Americas, and served as its President from 1993-1995. She was a member of the music faculty at the University of Northern Colorado (1992-2000), where she taught piano, music theory, and beginning and advanced class piano. She also served on the music faculty at Aims Community College in Colorado (1993-1995) where she developed and taught the piano program. April served as piano faculty and accompanist at the University of Puget Sound in Washington, the University of Alaska in Anchorage, and the Alaska Fine Arts Academy, where she started the Suzuki Piano program in Eagle River, Alaska.
Ms. Lane maintains an active concert schedule as soloist and collaborative pianist. She has been featured as soloist with the Colorado Symphony Orchestra, Greeley Chamber Orchestra, and served as one of the staff accompanists for the Fort Collins Symphony Orchestra Young Artists International Competition. April still serves as principal pianist for the Glacier Symphony Orchestra and has been a featured artist at Camp Festival Amadeus in Whitefish, MT, since 2009. Recent performances include collaborations with internationally acclaimed artists Paul Coletti (The Colburn School), Ricardo Herrera (bass-baritone, University of Illinois @ Urbana-Champaign), American cellist Stephen Framil (Philadelphia), David Halen, violinist (Innsbruck Institute; University of Michigan), Scott Kluksdahl, cellist (University of Southern Florida), Jennifer Frautschi, violinist (New York), and Oskar Espina Ruiz, clarinetist (Spain).
Ms. Lane is a certified Suzuki piano instructor, receiving her teacher training at the Snowmass Suzuki Institute and the University of Denver Suzuki Winter Workshops.
Phone: 406-270-3903
Email: april_llane@yahoo.com
Division Chairs
Questions concerning repertoire may be directed to the appropriate division chair below. Practice room requests (out of town performers only) may be directed to Peter Brownlee:
Peter Brownlee - Piano
prbrownlee@hotmail.com
Stefanie Janin - Brass, Woodwinds & Voice
stef.janin@gmail.com
Stefanie Janin has a private flute studio and teaches music at Bear Creek Elementary in Bend. She is a graduate of the Juilliard School, Oberlin Conservatory and the Yale School of Music and has performed in the United States and abroad. Stefanie plays with the Central Oregon Symphony, the Cascade Winds and is a member of the Sunriver Music Festival Orchestra. Stefanie was a 2011 recipient of the Yale Distinguished Music Educator Award. She is on the Central Oregon Symphony Education Committee, working on the new Symphony Stars outreach program. In addition to teaching, Stefanie enjoys organizing professional development for local music teachers. She loves cooking, yoga, tea and the outdoors—look for her at Townshend's, on her yoga mat, or out on the trail with her dog, Gus.
Sam Taylor - strings
nsamtaylor@yahoo.com
Sam Taylor is receiving the Master of Music degree in Violin Performance and Pedagogy from University of Oregon. He also holds performance and teaching diplomas from the Royal Conservatory of Music in Brussels, Belgium, and Zurich Music Conservatory in Winterthur, Switzerland. His earlier teachers include Katalyn Sebestyn, Zaven Melikian and Georgia Fleezanis. He is currently studying violin with Kathryn Lucktenberg, and Suzuki pedagogy with Lillian Wells Manis in Eugene.
Mr. Taylor has extensive performing experience, serving as the Concertmaster of the Glacier Symphony Orchestra in Montana and La Chapelle des Minimes in Belgium. He has also played with orchestras in Newport, Oregon and Steckborn, Switzerland. As a violinist, he has worked with Vladimir Ashkenazy, Pinchas Zuckerman, Heinrich Schiff and Heinz Holliger. Recently, he has been a featured artist in chamber music at Camp Festival Amadeus in Whitefish, Montana.
An experienced educator, Sam has taught privately at St. John's International School of Brussels, Belgium, Montana Music Institute in Billings, and Camp Festival Amadeus in Whitefish. Mr. Taylor has conducted both student and professional orchestras in Switzerland, Belgium, and Montana. He was engaged to teach Chamber Music for Strings at the Cascade School of Music Summer Camp in 2014.