The 8th Annual Competition for Young
Musicians was held on September 27,
2014 at Central Oregon Community
College.
Please email any questions to cascadesclassicalmusic@gmail.com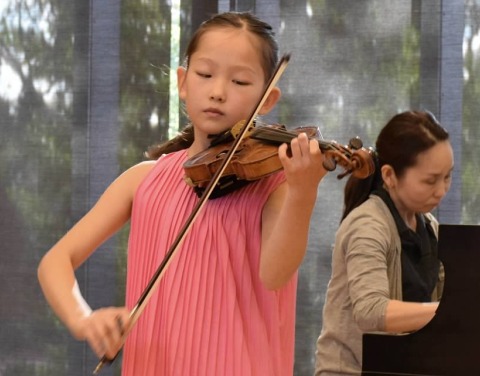 Cascades Classical is proud to announce that violinist Kaia Selden, nine-years-old, of Portland was the 2014 grand prize winner. Kaia has been playing the violin for three years and enjoys rock climbing, zip lining, reading, traveling, archeology, elements, swimming and playing chamber music.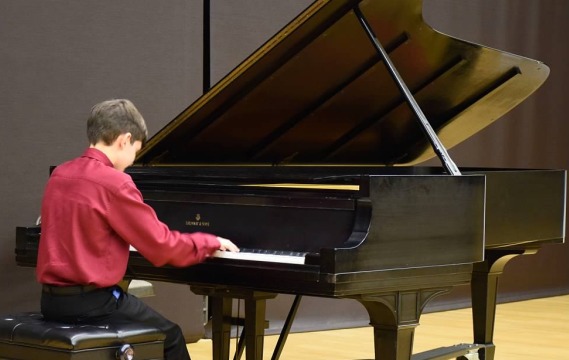 First place was shared by pianist Adrian King (Escaich: Variations-Etudes), student of Peter Mack, Seattle, and Kaia Selden.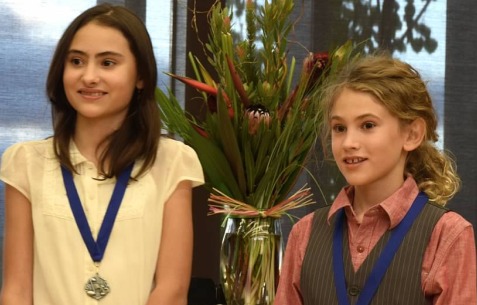 Second place in the twelve and under division was shared by pianist Jude Dow-Hygelund (Schubert: Impromptu Op. 90, #2), student of Peter Brownlee, Bend, Oregon) and guitarist Raven Dow-Hygelund (Narvae: Guardame las vacas; Yeatman: Rio de noche), student of Hideki Yamaya, Portland, Oregon.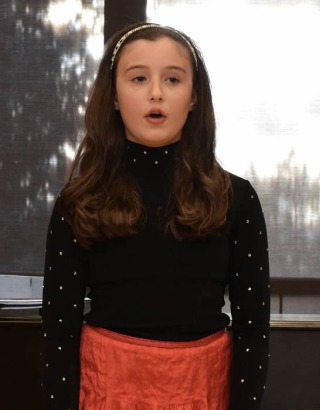 Third place went to soprano Alessandra Wentworth (Puccini: O mio babbino caro), student of Jeanne Wentworth, Sisters, Oregon.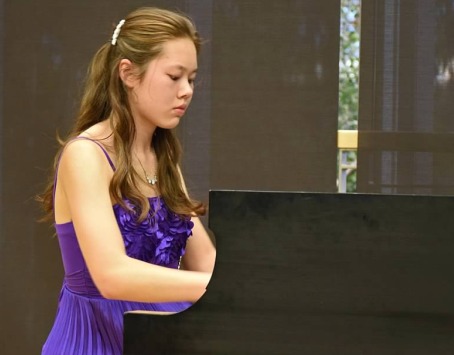 First place in the thirteen to fifteen division went to pianist Leah Deobald (Bach: Prelude & Fugue WTC/I, BWV 865; Prokofiev: Four Etudes, Op. 2, #1), student of Peter Mack, Seattle.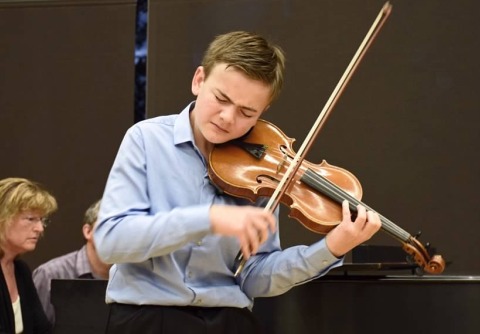 Second place was shared by violinist John Fawcett (Dvorak: Violin Concerto in A Minor, 3rd mvt.), student of Kathryn Lucktenberg, Eugene, Oregon and violinist Kiarra Saito-Beckman (Waxman: Carmen Fantasy), student of Kathryn Lucktenberg, Eugene, Oregon.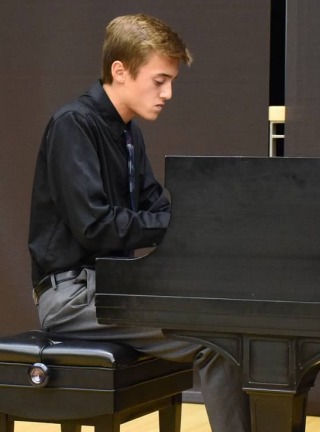 Third place went to pianist Gabe Reed (Rachmaninoff: Prelude, Op. 32, #10), student of Jan Saito, Bend, Oregon.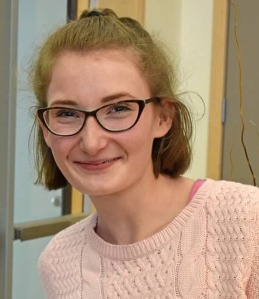 In the sixteen to twenty division, there were two finalists. First place was awarded to Lindsey Williams, (Khachaturian: Toccata), student of Peter Brownlee, Bend, Oregon.
Second place went to pianist Owen Hucke (Paderewski: Minuet in G Major, Op. 14, #1), student of Jill Geil, Redmond, Oregon.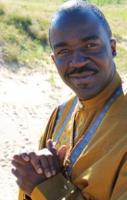 Dear Young Musicians, I am proud to be part of CCMF. Participating in competitive events with first-class adjudicators helps prepare you for a career in music. Competitions foreshadow the real world of the professional musician and are an indispensable part of one's musical training. Public performance also provides an opportunity to share the fruits of your labor with an appreciative and supportive audience. I extend my congratulations on your accomplishments and best wishes for your continued musical success.
- Dr. William Chapman Nyaho
Please support local young musicians by making your tax deductible donation here, or by mail.
Cascades Classical Music Foundation
61419 South Hwy 97
Suite F1
Bend, OR 97702